Eligible patients may
pay as little as $10
for their prescription*

Copay reduction
is automatic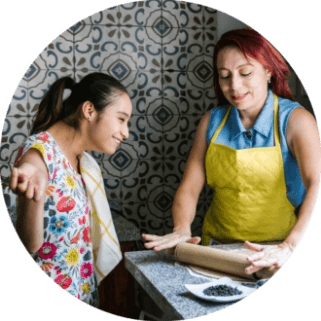 BlinkRx
makes getting your prescription as easy as 1-2-3!
Step 1
BlinkRx will contact you
When your healthcare provider sends your prescription to BlinkRx, one of their agents will contact you.
Step 2
Check out online
BlinkRx works with your insurance to apply all eligible savings to your copay.
Step 3
LYVISPAH is delivered to your home
Delivery is always free.
LYVISPAH is also available at most local pharmacies.
TERMS & CONDITIONS: The LYVISPAH Savings Program is not valid for prescriptions submitted for reimbursement to Medicare, Medicaid, other federal or state programs (including any state pharmaceutical assistance programs), or private indemnity or HMO insurance plans that reimburse you for the entire cost of your prescription drugs. The savings program is good for use only with a LYVISPAH prescription at the time the prescription is filled by the pharmacist and dispensed to the patient. Amneal reserves the right to rescind, revoke, or amend this offer without notice.